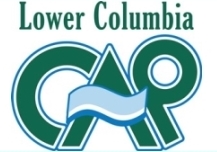 Lower Columbia CAP
Part I: How This Process Works
We will open online scheduling for LIHEAP on November 1, 2018 at 8:30 a.m.
You MUST reside in Cowlitz or Wahkiakum County.
(a) Not sure whether you live in Cowlitz or Wahkiakum County? Look at the FAQ page using the link above.
(b) If you are outside Cowlitz or Wahkiakum County and need energy assistance click here: Washington State LIHEAP .
You MUST be income eligible. Check the Household Size and Income chart link at the top.
Part II: Getting An Appointment
Appointments are scheduled on a first come first serve basis (for HEATING assistance ONLY on this web site). If you need help with anything other then HEATING assistance, please come into the CAP office.
You will need to fill in: total number of people in the household, last 4 numbers of your Social Security number, your name, birthdate, address, phone number and check the boxes for all income types in your household. You will want to have all required information available before continuing.
When you complete the pre-application questions you will be prompted to select an appointment time (to provide income documentation and sign paperwork) from the online calendar.
************************************************************************************************************************
YOU MUST REACH THE CONFIRMATION PAGE FOR YOUR APPOINTMENT TO BE FULLY SCHEDULED
Questions or Problems
For questions that haven't been answered, check our FAQ page (see link at top).